Popular Standard Label Collections
Quality Matters
Our labels are handmade especially for you. Printed on a high-quality photo paper, hand cut and laminated, they will last for years in normal conditions.
Black Series Labels & Aluminum Signs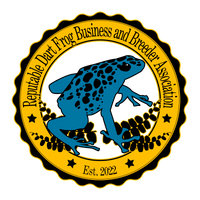 Reputable Dart Frog Business
Shop with confidence as we have been named a reputable dart frog business from the Reputable Dart Frog Business and Breeder Association due to our good standing in the community and commitment to quality and integrity.
Find Out More